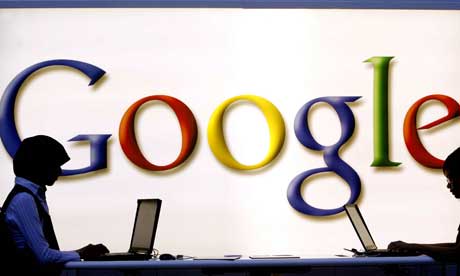 Way back on May 2, there was an interesting blog post from the
"Stuff You Can Trust" blog
that demonstrates
using SEO success as an offline marketing tool
. Check it out.
The shop owner decided that being #1 in Google's SERPs could be perceived as some kind of validation of their store's quality. The funny thing is that I bet it works. I'd expect that customers who see that banner think to themselves "Wow... They're number 1 in Google. That means they're the best."
In reality, being at the top of any search engine's results is not an endorsement of a company's quality. It's simply a measure of the success of their SEO efforts. Or, in the case of this company, it could simply be a result of the company's good fortune in securing a highly relevant URL.
Of course, since search results can change on an almost daily basis, a banner like this one is not the wisest investment. However, if the company is trying to get their customers to associate Google rankings with quality, I'm fairly sure they're not too interested in the accuracy of their statement. It's not likely, after all, that a person who just bought some tartan tights will head right home to verify the store's claim.
Does a website's ranking in Google suggest that the site is high quality or offers a quality product? Is a number 1 ranking an inferred endorsement on the part of that search engine's users?
To answer these questions, I decided to look up some popular items to see what Google thinks is best, according to this rationale.
1. Deodorant:
Typed in the keyword "deodorant."
First result was a Wikipedia entry. Second result was Degree®.
2. Cola
Typed in the keyword "cola."
First result was COLA - Laboratory Accreditation. They don't sell beverages. The Coca-Cola company website was third.
3. Blue jeans
Typed in the keyword "blue jeans"
First result was Blue Jeans Cable - Broadcast Quality Cables at Reasonable Prices. Levi's US website was ranked 4th.
As you can see, being "number 1 in Google" doesn't
necessarily
mean a damned thing except that your company is easy to find in the world's most popular
search engine
.